Ditemukan 194 dokumen yang sesuai dengan query
Ling, Li, author
New Jersey: World Scientific, 2008
658.7 LIN s
Buku Teks Universitas Indonesia Library
Yeh, J, author
Singapore : World Scientific, 2014
515.42 YEH p
Buku Teks Universitas Indonesia Library
Iyer, Lakshmi, author
New Jersey : World Scientific, 2016
330.91 IYE i
Buku Teks Universitas Indonesia Library
Petrosyan, Leon A., author
New Jersey: World Scientific, 2016
519.3 PET g
Buku Teks Universitas Indonesia Library
Wang, Susheng. author
his textbook concisely covers math knowledge and tools useful for business and economics studies, including matrix analysis, basic math concepts, general optimization, dynamic optimization, and ordinary differential equations. Basic math tools, particularly optimization tools, are essential for students in a business school, especially for students in economics, accounting, finance, management,...
New Jersey : World Scientific , 2015
510 WAN m
Buku Teks Universitas Indonesia Library
Balasko, Yves, author
The economic theory of general equilibrium underpins the most important models used in economic theory in general and in its more specialized areas such as macroeconomics, international trade, environmental economics, growth theory, and developmental economics. In Foundations of the Theory of General Equilibrium, leading academic scholar, Yves Balasko offers a...
New York: World Scientific, 2016
339.5 BAL f
Buku Teks Universitas Indonesia Library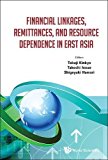 New Jersey: World Scientific, 2016
332.042 FIN
Buku Teks Universitas Indonesia Library
Jong-Wha, Lee, author
"A collection of selected articles related to the Asian experience with two crises -- the Asian financial crisis in 1997-98 and the global financial crisis of 2007-08 -- written by Dr Jong-Wha Lee, former chief economist of the Asian Development Bank. These papers are grouped into three broad topics: Anatomy...
New Jersey : World Scientific, 2016
330.9 JON c
Buku Teks Universitas Indonesia Library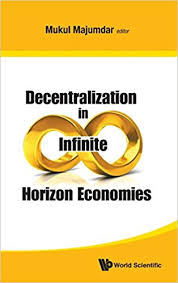 New Jersey : World Scientific, 2016
339.42 DEC
Buku Teks Universitas Indonesia Library
Peri, Giovanni, author
New Jersey : World Scientific, 2016
304.8 PER e
Buku Teks Universitas Indonesia Library