Ditemukan 78 dokumen yang sesuai dengan query
Barna, Arpad
New York: John Wiley and Sons, 1981
621.381 73 BAR v (1)
Buku Teks Universitas Indonesia Library
Ndubuisi Ekekwe
Hershey: IGI Global, 2012
338.064 EKE d
Buku Teks Universitas Indonesia Library
The SMST Conferences are a series of shape memory industry conferences focusing on real-world issues and applications of shape memory materials. Each volume of the proceedings contains over 100 technical papers and is an excellent reference on the current state-of-the-art in the shape memory and superelastic industry. Topics covered include...
Materials Park, Ohio: ASM International, 2001
e20451980
eBooks Universitas Indonesia Library
Cham: Springer, 2018
006.3 TRE
Buku Teks Universitas Indonesia Library
This book places Indonesia at the forefront of the global debate about the impact of "disruptive" digital technologies. Digital technology is fast becoming the core of life, work, culture and identity. Yet, while the number of Indonesians using the Internet has followed the upward global trend, some groups - the...
Singapore: ISEAS, 2017
e20528068
eBooks Universitas Indonesia Library
This book highlights the most important research areas in Information and Telecommunication Technologies as well as Radio Electronics. The respective chapters share in-depth and extended results in these areas with a view to resolving practically relevant and challenging issues including: management services and quality control, improved estimates for reliability indicators,...
Switzerland: Springer Nature, 2019
e20505955
eBooks Universitas Indonesia Library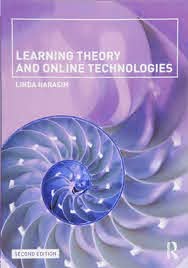 Harasim, Linda, 1949-, author
Learning Theory and Online Technology offers a powerful overview of the current state of e-learning, a foundation of its historical roots and growth, and a framework for distinguishing among the major approaches to e-learning. It effectively addresses pedagogy (how to design an effective online environment for learning), evaluation (how to...
New York: Routledge, Taylor & Francis Group, 2017
371.334 HAR l
Buku Teks Universitas Indonesia Library
Sri Juni Woro, author
Abstract. Research indicates that accountability system has not been effectively implemented yet and the pattern is found out to be bureaucratic. In order to revitalize this system, we should emphasize and pay more attention on: (1) the improvement of capacity in strategic planning formulation process, and (2) the effectiveness of...
PDF
Artikel Jurnal Universitas Indonesia Library
Diego Castro Fettermann, author
ABSTRACT
Interconnection among systems requires the interaction between different technologies, such as radio frequency identifier, sensors, processing in the cloud and cyber physical systems. The use of these technologies entails transforming the way operations management is carried out within companies, with potential for application in several helds of activity. This article...
Philadelphia: Taylor and Francis, 2018
658 JIPE 35:4 (2018)
Artikel Jurnal Universitas Indonesia Library
Riska Savitri, author
Persediaan suatu material menjadi penting karena di dalamnya terkandung modal yang relatif besar dan jika tidak digunakan akan menjadi beban (idle cost). Persoalan persediaan hampir selalu dihadapi oleh semua perusahaan manufaktur atau jasa, begitu juga di PT. Pelita Air Service. Salah satu divisi yang ada di lingkungan perusahaan adalah Procurement...
Depok: Fakultas Ekonomi dan Bisnis Universitas Indonesia, 2007
T23843
UI - Tesis (Membership) Universitas Indonesia Library