Ditemukan 313 dokumen yang sesuai dengan query
Moon, Dong-Joo, author
[This study presents new microeconomic analyses of congestion-prone services that comprise most private and public services at the final consumption stage. It accounts for two distinctive features of congestion-prone services. The discrepancy between capacity and throughput, and service quality competition. To accommodate these features, a series of new decision-making theorems...
Berlin: [Springer, ], 2012
e20396597
eBooks Universitas Indonesia Library
[This book explores and analyzes innovative methodologies and applications of research on the value of information. Based on papers commissioned for a workshop hosted in 2010 by resources for the future, the book offers answers to important questions : What is meant by "value of information"? When does information have...
Dordrecht, Netherlands: [Springer, Springer], 2012
e20397552
eBooks Universitas Indonesia Library
This book presents innovative theories, methodologies, and techniques in the field of risk management and decision making. It introduces new research developments and provides a comprehensive image of their potential applications to readers interested in the area. The collection includes : computational intelligence applications in decision making, multi-criteria decision making...
Berlin: [, Springer-Verlag], 2012
e20399172
eBooks Universitas Indonesia Library
Arindina Meisitta Widhikora, author
ABSTRAK
Tesis ini meneliti mengenai peran traits kepribadian terhadap gaya pengambilan keputusan pada mahasiswa. Teori traits yang digunakan dalam penelitian ini adalah Five-Factor Model of Personality (McCrae & Costa (1990), dengan lima buah faktor yaitu neuroticism, extraversion, openness to experience, agreeableness, dan conscientiousness. Gaya pengambilan keputusan adalah kecenderungan yang dimiliki seseorang dalam proses pengambilan keputusan dalam...
2016
T45823
UI - Tesis (Membership) Universitas Indonesia Library Runturambi, Arthur Josias Simon, author
This writing was the result of descriptive research about the considerations and decisicion of firearms usage by a police officer in the case of dealing with crime. Research has shown that motive of utilizing firearms by detective members are vary depending by the current situation while arresting people, the character...
2013
MK-pdf
Artikel Jurnal Universitas Indonesia Library

Puranam, Phanish, author
Many companies are not single businesses but a collection of businesses with one or more levels of corporate management. Written for managers, advisors and students aspiring to these roles, this book is a guide to decision-making in the domain of corporate strategy. It arms readers with research-based tools needed to...
Cambridge, UK: Cambridge University Press, 2016
658.401 2 PUR c
Buku Teks Universitas Indonesia Library
Nugroho J. Setiadi, author
Jakarta: Kencana Prenada Media Group, 2008
330NUGB001
Multimedia Universitas Indonesia Library
Nugroho J. Setiadi, author
Jakarta: Kencana Prenada Media Group, 2008
330NUGB002
Multimedia Universitas Indonesia Library
Nugroho J. Setiadi, author
Jakarta: Kencana Prenada Media Group, 2008
330NUGB003
Multimedia Universitas Indonesia Library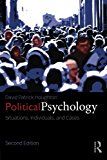 Houghton, David Patrick, author
New York: Routledge, 2015
320.019 HOU p
Buku Teks Universitas Indonesia Library