Ditemukan 104 dokumen yang sesuai dengan query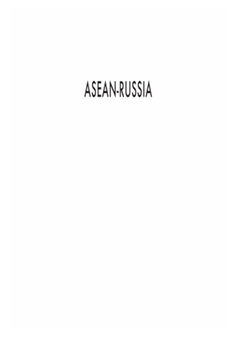 In 2012, Russia assumes the Chairmanship of APEC, and is keen to build on its memberships of both the East Asia Summit (EAS) and the Asia-Europe Meeting (ASEM). Russia is geographically and historically part of Asia and the Asia Pacific, and has been a dialogue partner of ASEAN since 1996....
Singapore: Institute of South East Asia Studies, 2012
e20447733
eBooks Universitas Indonesia Library
Ooi Keat Gin, author
Malaya attained independence on August 31, 1957 from Britain. However this new nation faced a communist insurgency known today as the ?Malayan Emergency? (1948-1960). Then in 1961, Tunku announced a wider federation of ?Malaysia?, viz. Malaya, British Crown Colonies of Singapore, Sarawak and North Borneo, and the protectorate of Brunei. Countering communism was a principal motive...
ISEAS/BUFS, 2016
327 SUV 8:2 (2016)
Artikel Jurnal Universitas Indonesia Library
Mountford, Benjamin, author
Towards the end of the nineteenth century the British empire was confronted by two great Chinese questions. The first of these questions (often known as the Far Eastern question to contemporaries) related specifically to the maintenance of British interests on the China coast and the broader implications for British foreign...
Oxford: Oxford University Press, 2016
e20470006
eBooks Universitas Indonesia Library
Keown, Gerard, author
This book traces the ideas and aspirations of the revolutionary generation in Ireland, from the 1890s to 1918, who dreamt of an independent Irish state and imagined how an Irish foreign policy might look. It follows attempts to put these ideas into practice during the campaign for Irish independence led...
Oxford: Oxford University Press, 2016
e20470142
eBooks Universitas Indonesia Library
Suzie Sri Suparin S. Sudarman, author
The relationship of political identities to human interest is complex but it is credible to think that political identities can play such decisive roles. A good example of this is the preception of threats, which is often a function of what others intend to do with their power. In turn...
2005
JSAM-X-2-JulDes2005-41
Artikel Jurnal Universitas Indonesia Library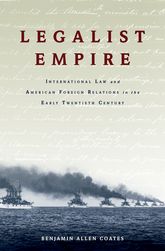 Coates, Benjamin Allen, author
Legalist Empire explores the intimate connections between international law and empire in the United States from 1898 to 1919. Though many histories treat Woodrow Wilsons plans for the League of Nations as the beginning of Americas substantive engagement with international law, this book demonstrates the broad influence of legal concepts...
Oxford: Oxford University Press, 2016
e20470131
eBooks Universitas Indonesia Library
Jakarta: Badan Pembinaan Hukum Nasional, Kementerian Hukum dan HAM Republik Indonesia, 20101
342.041 2 IND a
Buku Teks Universitas Indonesia Library
Martin, Dick, author
Anti-American feeling is at an all-time high. Other nations and cultures have singled out our businesses, government, and way of life for harsh scorn, widespread resentment, even violence. This book is an exploration of this phenomenon, from its causes and earliest manifestations to current efforts by businesses and other organizations...
New York: American Management Association, 2007
e20441519
eBooks Universitas Indonesia Library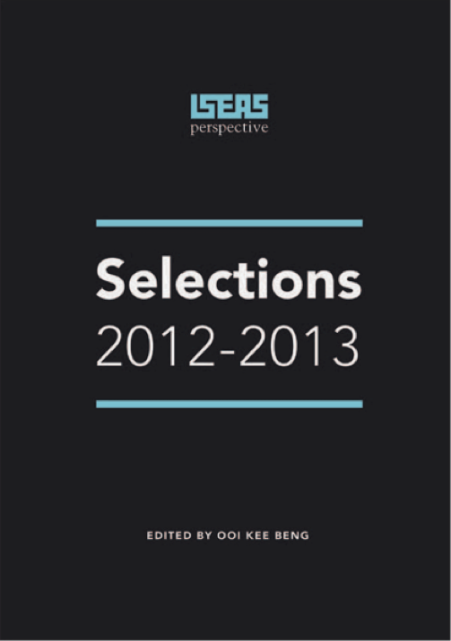 Contents : - Foreword - Who will be Indonesian President in 2014? by By Maxwell Lane (Guest Writer) - The seventh plenum of the communist party of Vietnam: the gains of the central committee by Ha Hoang Hop - The struggle to amend Thailand's...
Singapore : Institute of Southeast Asian Studies , 2014
e20442141
eBooks Universitas Indonesia Library
Sudo, Sueo, author
The central puzzle in the study of Japanese foreign policy has been why Japan has continued to play a passive role in international affairs, despite its impressive economic and political power. Challenging this central puzzle, the core argument of this study is to present an alternative path for the study...
Singapore : Institute of Southeast Asian Studies , 2015
e20442142
eBooks Universitas Indonesia Library