Ditemukan 144 dokumen yang sesuai dengan query
Bajer, Czeslaw I., author
This book presents broad description of numerical tools successfully applied to structural dynamic analysis. Physically we deal with non-conservative systems. The discrete approach formulated with the use of the classical finite element method results in elemental matrices, which can be directly added to global structure matrices. A more general approach...
Berlin: [, Springer], 2012
e20398612
eBooks Universitas Indonesia Library
de Lemos, Marcelo J.S., author
This short book deals with the mathematical modeling of jets impinging porous media. It starts with a short introduction to models describing turbulences in porous media as well as turbulent heat transfer. In its main part, the book presents the heat transfer of impinging jets using a local and a...
Heidelberg : [, Springer], 2012
e20398986
eBooks Universitas Indonesia Library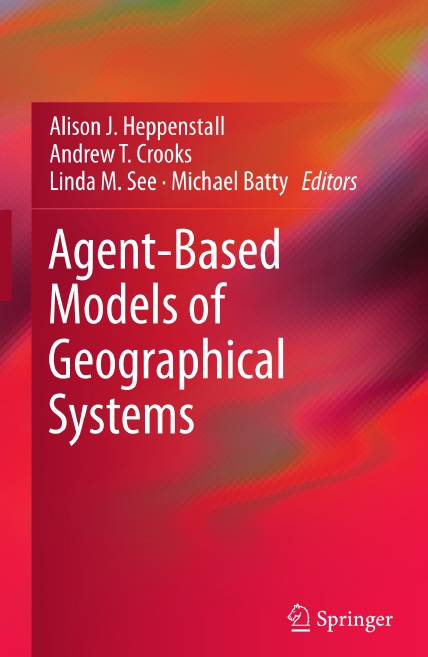 [;This book brings together a comprehensive set of papers on the background, theory, technical issues and applications of agent-based modelling (ABM) within geographical systems. Specific geographical issues such as handling scale and space are dealt with as well as practical advice from leading experts about designing and creating ABMs, handling...
Dordrecht, Netherlands: [Springer, Springer], 2012
e20399535
eBooks Universitas Indonesia Library
Conn, Andrew R., author
This book is the first contemporary comprehensive treatment of optimization without derivatives, and it covers most of the relevant classes of algorithms from direct-search to model-based approaches. Readily accessible to readers with a modest background in computational mathematics, Introduction to Derivative-Free Optimization contains: 1. a comprehensive description of the sampling and...
Philadelphia: Society for Industrial and Applied Mathematics, 2009
e20450936
eBooks Universitas Indonesia Library
Dirk Helbing, editor
What are the principles that keep our society together? By examining simple models of social interaction, this volume addresses this question, offering surprising insights into the social, "macro-level" outcomes and dynamics implied by individual, "micro-level" interactions...
Berlin: [, Springer], 2012
e20410680
eBooks Universitas Indonesia Library
Layton, William J., author
This volume presents a mathematical development of a recent approach to the modeling and simulation of turbulent flows based on methods for the approximate solution of inverse problems. The resulting approximate deconvolution models or ADMs have some advantages over more commonly used turbulence models, as well as some disadvantages. Present...
Berlin: [Springer, ], 2012
e20419204
eBooks Universitas Indonesia Library
Schattler, Heinz, author
This book gives a comprehensive treatment of the fundamental necessary and sufficient conditions for optimality for finite-dimensional, deterministic, optimal control problems. The emphasis is on the geometric aspects of the theory and on illustrating how these methods can be used to solve optimal control problems. It provides tools and techniques...
New York: [Springer, ], 2012
e20419542
eBooks Universitas Indonesia Library
Koller, Michael, author
The book provides a sound mathematical base for life insurance mathematics and applies the underlying concepts to concrete examples. Moreover the models presented make it possible to model life insurance policies by means of Markov chains. Two chapters covering ALM and abstract valuation concepts on the background of Solvency II...
Berlin: [Springer-Verlag, ], 2012
e20419585
eBooks Universitas Indonesia Library
Terlaky, Tamas, editor
This volume contains a selection of contributions that were presented at the Modeling and Optimization : Theory and Applications Conference (MOPTA) held at Lehigh University in Bethlehem, Pennsylvania, USA on August 18-20, 2010. The conference brought together a diverse group of researchers and practitioners, working on both theoretical and practical...
New York: [Springer, ], 2012
e20419685
eBooks Universitas Indonesia Library
Fremond, Michel, author
Predictive theories of phenomena involving phase change with applications in engineering are investigated in this volume, e.g. solid-liquid phase change, volume and surface damage, and phase change involving temperature discontinuities. Many other phase change phenomena such as solid-solid phase change in shape memory alloys and vapor-liquid phase change are also...
Berlin: [Springer, ], 2012
e20419866
eBooks Universitas Indonesia Library