Ditemukan 145 dokumen yang sesuai dengan query
Puzrin, Alexander M., author
The purpose of this book is to bridge the gap between the traditional Geomechanics and Numerical Geotechnical Modelling with applications in science and practice. Geomechanics is rarely taught within the rigorous context of Continuum Mechanics and Thermodynamics, while when it comes to Numerical Modelling, commercially available finite elements or finite...
Berlin: [Springer, ], 2012
e20398157
eBooks Universitas Indonesia Library
Prescriptive Bayesian decision making has reached a high level of maturity and is well-supported algorithmically. However, experimental data shows that real decision makers choose such Bayes-optimal decisions surprisingly infrequently, often making decisions that are badly sub-optimal. So prevalent is such imperfect decision-making that it should be accepted as an inherent...
Berlin: [Springer, ], 2012
e20398180
eBooks Universitas Indonesia Library
Quiza, Ramon, author
Artificial intelligence (AI) techniques and the finite element method (FEM) are both powerful computing tools, which are extensively used for modeling and optimizing manufacturing processes. The combination of these tools has resulted in a new flexible and robust approach as several recent studies have shown. This book aims to review...
Heidelberg : [Springer, ], 2012
e20398387
eBooks Universitas Indonesia Library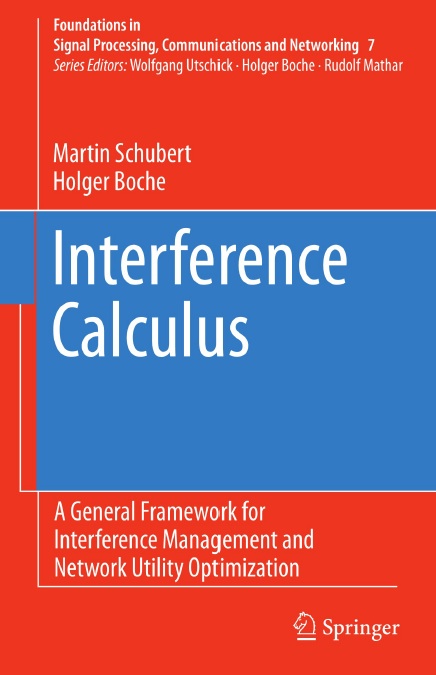 Schubert, Martin, author
This book develops a mathematical framework for modeling and optimizing interference-coupled multiuser systems. At the core of this framework is the concept of general interference functions, which provides a simple means of characterizing interdependencies between users. The entire analysis builds on the two core axioms scale-invariance and monotonicity. The proposed...
Berlin: [Springer, ], 2012
e20398488
eBooks Universitas Indonesia Library
Summary: This set brings together the essential writings in the emerging field of computational methods, including hard-to-locate literature scattered across the social science disciplines...
Washington DC: Sage, 2010
300.113 COM
Buku Teks Universitas Indonesia Library
Marghitu, Dan B., author
This book provides a thorough, rigorous presentation of kinematics and dynamics while using MATLAB as an integrated tool to solve problems. Topics presented are explained thoroughly and directly,allowing fundamental principles to emerge through applications from areas such as multibody systems, robotics, spacecraft and design of complex mechanical devices. This book...
New York: [, Springer], 2012
e20410757
eBooks Universitas Indonesia Library
Markovsky, Ivan, author
Data approximation by low-complexity models details the theory, algorithms, and applications of structured low-rank approximation. Efficient local optimization methods and effective suboptimal convex relaxations for Toeplitz, Hankel, and Sylvester structured problems are presented. Much of the text is devoted to describing the applications of the theory including, system and control...
London: [, Springer], 2012
e20410845
eBooks Universitas Indonesia Library
Song Fu, editor
The present book contains contributions presented at the Fourth Symposium on Hybrid RANS-LES Methods, held in Beijing, China, 28-30 September 2011, being a continuation of symposia taking place in Stockholm (Sweden, 2005), in Corfu (Greece, 2007), and Gdansk (Poland, 2009). The contributions to the last two symposia were published as...
Berlin: [, Springer], 2012
e20410861
eBooks Universitas Indonesia Library
Asymptotic analysis of stochastic stock price models is the central topic of the present volume. Special examples of such models are stochastic volatility models, that have been developed as an answer to certain imperfections in a celebrated Black-Scholes model of option pricing. In a stock price model with stochastic volatility,...
Berlin: [Springer-Verlag, ], 2012
e20419048
eBooks Universitas Indonesia Library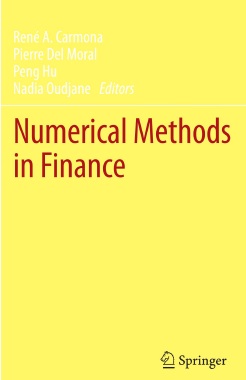 Carmona, Rene A., editor
Based on presentations given at the workshop Numerical methods in finance held at the INRIA Bordeaux (France) on June 1-2, 2010, this book provides an overview of the major new advances in the numerical treatment of instruments with American exercises. Naturally it covers the most recent research on the mathematical...
Berlin: [Springer, ], 2012
e20419967
eBooks Universitas Indonesia Library