Ditemukan 131 dokumen yang sesuai dengan query
New York: Academic Press, 1977
519.4 MAT
Buku Teks Universitas Indonesia Library
Watson, W.A., author
London: Edward Arnold, 1969
519.4 WAT n
Buku Teks Universitas Indonesia Library
Hoffman, Joe D., author
Boca Raton: CRC Press, 2001
519.4 HOF n
Buku Teks Universitas Indonesia Library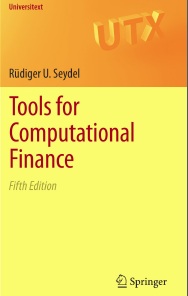 Seydel, Rudiger, author
This book is very easy to read and one can gain a quick snapshot of computational issues arising in financial mathematics. SIAM review (46, 2004). The fourth edition is thoroughly revised and extended. Major revisions concern topics like calibration, Monte Carlo Methods, American options, exotic options and Algorithms for Bermuda...
London: [Springer, ], 2012
e20419336
eBooks Universitas Indonesia Library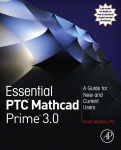 Maxfield, Brent, author
Learn how to use PTC® Mathcad Prime® 3.0, one of the world?s leading tools for technical computing, in the context of engineering, science, and math applications. Quickly harness the power of PTC Mathcad Prime 3.0 to solve both simple and complex problems. Essential PTC® Mathcad Prime® 3.0 is perfect for...
Oxford, UK: Academic Press, 2014
e20427096
eBooks Universitas Indonesia Library
Higham, Desmond J., author
MATLAB is an interactive system for numerical computation that is widely used for teaching and research in industry and academia. It provides a modern programming language and problem solving environment, with powerful data structures, customizable graphics, and easy-to-use editing and debugging tools. This second edition of MATLAB Guide completely revises and...
Philadelphia : Society for Industrial and Applied Mathematics, 2005
e20443137
eBooks Universitas Indonesia Library
Stetter, Hans J., 1930- , author
In many important areas of scientific computing, polynomials in one or more variables are employed in the mathematical modeling of real-life phenomena; yet most of classical computer algebra assumes exact rational data. This book is the first comprehensive treatment of the emerging area of numerical polynomial algebra, an area that...
Philadelphia : Society for Industrial and Applied Mathematics, 2004
e20443159
eBooks Universitas Indonesia Library
Penny, John
New York: Ellis Horwood, 1995
519.4 PEN n
Buku Teks Universitas Indonesia Library
Cambridge, UK: Cambridge University Press, 1990
519.4 NUM
Buku Teks Universitas Indonesia Library
Atkinson, Kendall E., author
London: John Wiley and Sons, 2001
519.4 ATK i
Buku Teks Universitas Indonesia Library