Ditemukan 156 dokumen yang sesuai dengan query
Sanapiah Faisal, author
jakarta: RajaGrafindo Persada, 2007
001.42 SAN f
Buku Teks Universitas Indonesia Library
Benton, Ted, author
New York: Design , 2001
300.1 BEN p
Buku Teks Universitas Indonesia Library
Hunt, Elgin F., author
new York: Macmillan, 1961
300 HUN s
Buku Teks Universitas Indonesia Library
Bennett, Olivia, author
Although displacement is commonly associated with refugees fleeing conflict, millions of people are resettled every year in the name of development and progress. Many of these individuals endure social and cultural disruption as well as economic upheaval, and a significant number never regain their former quality of life. Despite this,...
New York: Palgrave Macmillan, 2012
307.2 BEN d
Buku Teks Universitas Indonesia Library
Jones, Pip, author
Introducing Social Theory traces the development of social theorizing from the classical ideas about modernity of Durkheim, Marx and Weber, through twentieth-century debates around structure and agency and developments in feminist thinking, to a uniquely accessible review of contemporary theoretical controversies in sociology. Focusing on relativism, post-modernity and postmodernism and...
Jakarta: Yayasan Obor Indonesia, 2010
301 JON it (1)
Buku Teks Universitas Indonesia Library
Morgan, David, L., author
Los Angeles: Sage, 2019
300 MOR b
Buku Teks Universitas Indonesia Library
Viale, Riccardo
This book deals with the cognitive foundation of the theory of social action. The social sciences are still guided by models of social action, far from the empirical reality of the psychology of action. While economics seems to have made greater progress in accepting the changes to the theory of...
Berlin: Springer, 2012
e20401347
eBooks Universitas Indonesia Library
Howell, David C., author
Boston: Cengage Learning, 2017
519.5 HOW f
Buku Teks Universitas Indonesia Library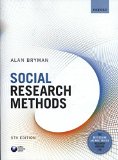 Bryman, Alan, author
Oxford: Oxford University Press, 2016
300.72 BRY s
Buku Teks Universitas Indonesia Library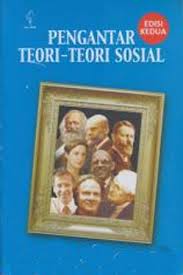 Jones, Pip, author
Jakarta: Yayasan Pustaka Obor Indonesia, 2016
301 JON p
Buku Teks Universitas Indonesia Library