Ditemukan 96 dokumen yang sesuai dengan query Reed, Irving S., author
London: Kluwer Academic , 1999
005.7 REE e
Buku Teks Universitas Indonesia Library Freixas, Xavier
Cambridge, UK: Massachusetts Massachusetts Institute of Technology 1997, 1997
332.1 FRE m
Buku Teks Universitas Indonesia Library
Shanmugam, K. Sam, author
New York: John Wiley and Sons, 1979
621.38 SHA d (1)
Buku Teks Universitas Indonesia Library

Mohapatra, Sanjay, author
[Information theory and best practices in the IT industry examining benchmarking in the business of software development and studying how it is affected by development process, application type, hardware platforms used, and many other variables. Next the book identifies different variables which affect productivity and variables that affect quality, developing useful...
New York: [Spinger Science, ], 2012
e20397051
eBooks Universitas Indonesia Library
[Content Management Systems (CMSs) are used in almost every industry by millions of end-user organizations. In contrast to the 90s, they are no longer used as isolated applications in one organization but they support critical core operations in business ecosystems. Content management today is more interactive and more integrative: interactive...
Berlin: [Spinger-Verlag, ], 2012
e20397285
eBooks Universitas Indonesia Library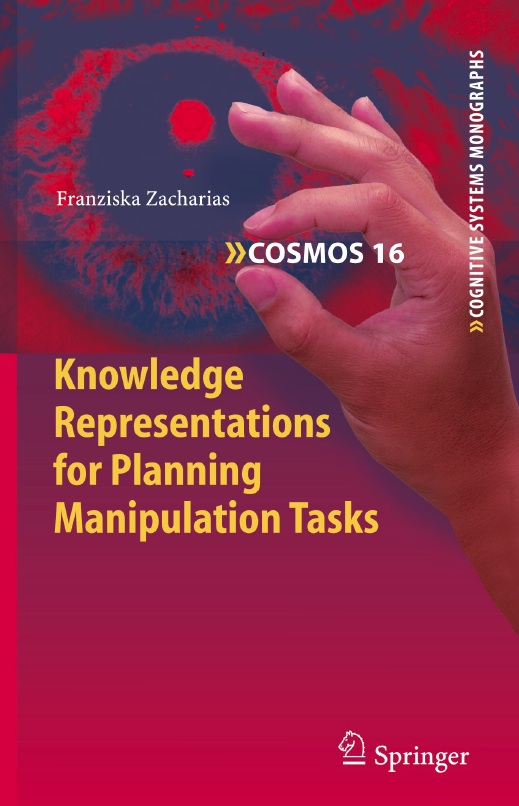 Zacharias, Franziska, author
In this book, the capability map, a novel general representation of the kinematic capabilities of a robot arm, is introduced. The capability map allows to determine how well regions of the workspace are reachable for the end effector in different orientations. It is a representation that can be machine processed...
Berlin: [Spinger-Verlag, ], 2012
e20398504
eBooks Universitas Indonesia Library
Andrew M. Dienstfrey, editor
This book constitutes the refereed post-proceedings of the 10th IFIP WG 2.5 Working Conference on Uncertainty Quantification in Scientific Computing, WoCoUQ 2011, held in Boulder, CO, USA, in August 2011. The 24 revised papers were carefully reviewed and selected from numerous submissions. They are organized in the following topical sections...
Heidelberg : Spinger , 2012
e20406417
eBooks Universitas Indonesia Library
Santos, Cícero Nogueira dos, author
The authors describe ETL Committee, an ensemble method that uses ETL as the base learner. Experimental results show that ETL Committee improves the effectiveness of ETL classifiers. The application of ETL is presented to four Natural Language Processing (NLP) tasks : part-of-speech tagging, phrase chunking, named entity recognition and semantic...
London: Springer , 2012
e20407585
eBooks Universitas Indonesia Library
Madalina Croitoru, editor
This book constitutes the thoroughly refereed post-conference proceedings of the Second International Workshop on Graph Structures for Knowledge Representation and Reasoning, GKR 2011, held in Barcelona, Spain, in July 2011 as satellite event of IJCAI 2011, the 22nd International Joint Conference on Artificial Intelligence. The 7 revised full papers presented...
Berlin: [Springer-Verlag, ], 2012
e20409701
eBooks Universitas Indonesia Library
Jukna, Stasys, author
Boolean circuit complexity is the combinatorics of computer science and involves many intriguing problems that are easy to state and explain, even for the layman. This book is a comprehensive description of basic lower bound arguments, covering many of the gems of this "complexity Waterloo" that have been discovered...
London : [Springer , ], 2012
e20419348
eBooks Universitas Indonesia Library