Ditemukan 20964 dokumen yang sesuai dengan query Singapore: Institute of southeast Asian Studies, 2007
959 SOU (1)
Buku Teks Universitas Indonesia Library
Singapore: Institute of Southeast Asian Studies, 2006
959 SOU (1)
Buku Teks Universitas Indonesia Library
Singapore: Institute of Southeast Asian Studies, 2000
959 SOU (1)
Buku Teks Universitas Indonesia Library
Singapore: Institute of Southeast Asian Studies, 1997
959 SOU (1)
Buku Teks Universitas Indonesia Library
Singapore: Institute of Southeast Asian Studies, 1999
959 SOU (1)
Buku Teks Universitas Indonesia Library
Singapore: Institute of Southeast Asian Studies, 1995
959 SOU (1)
Buku Teks Universitas Indonesia Library
New Delhi : Sage Publications, 1987
959.053 TRO
Buku Teks Universitas Indonesia Library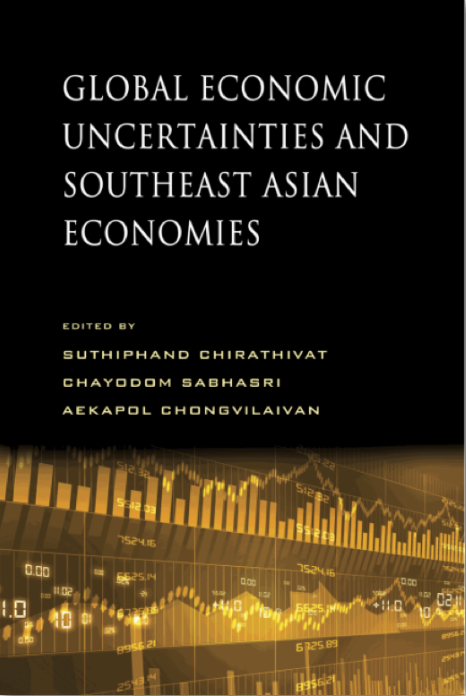 More specific objectives of this book are to: (1) discuss the developments of macroeconomic and trade policy mix against the backdrop of the eurozone sovereign debt crisis and economic prospects, (2) assess the effectiveness of policy responses to the global economic unrest, (3) identify opportunities and challenges facing Southeast Asia...
Singapore : Institute of Southeast Asian Studies , 2015
e20442137
eBooks Universitas Indonesia Library
James, William E., editor
Manila : The Asian Development Bank , 1983
339.5 JAM e (1)
Buku Teks Universitas Indonesia Library
Founded in 1974, Southeast Asian Affairs provides, without fear or favour, informed and in-depth annual analyses of this vibrant region and its component countries. It is the only publication which does this and is in its own class without peers. It is a mandatory reference and read for those seriously...
Singapore: Institute of South East Asia Studies, 2012
e20442461
eBooks Universitas Indonesia Library