Ditemukan 9419 dokumen yang sesuai dengan query
Kolence, Kenneth W., author
New York: McGraw-Hill, 1985
001.642 KOL i
Buku Teks Universitas Indonesia Library
Dixon, Robert L. (Robert Lee), 1960-, author
New York: McGraw-Hill , 1992
005.1 DIX w
Buku Teks Universitas Indonesia Library
Keet, Ernest E., author
Sydney: Addison-Wesley, 1984
005.1 KEE p
Buku Teks Universitas Indonesia Library
Weinberg, Gerald M., author
New York: Dorest House Publishing, 1993
005.1 WEI q I
Buku Teks Universitas Indonesia Library
Boston: Addison-Wesley, 1995
005.12 DES
Buku Teks Universitas Indonesia Library
McKeehan, Julie, author
Boston: AP Professional, 1994
005.265 MCK p
Buku Teks Universitas Indonesia Library
McKeehan, Julie, author
Boston: AP Professional, 1994
005.265 MCK p
Buku Teks Universitas Indonesia Library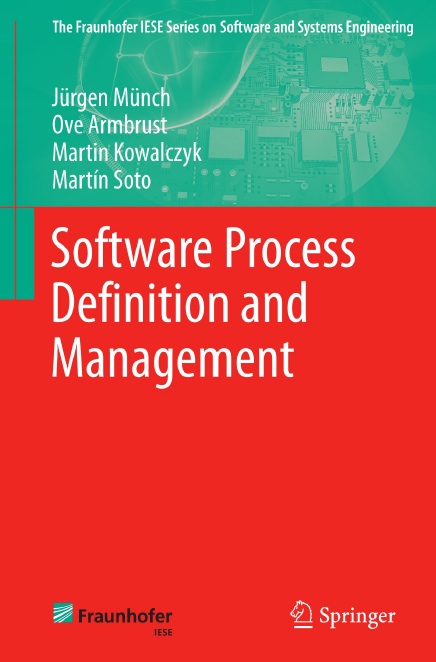 Jurgen Munch, author
Münch and his co-authors aim at providing knowledge that enables readers to develop useful process models that are suitable for their own purposes. They start with the basic concepts. Subsequently, existing representative process models are introduced, followed by a description of how to create individual models and the necessary means...
Berlin: Springer-Verlag, 2012
e20407805
eBooks Universitas Indonesia Library
More, Jorge J., author
Developments in optimization theory, including emphasis on large problems and on interior-point methods for linear programming, have begun to appear in production software. Here is a reference tool that includes discussions of these areas and names software packages that incorporate the results of theoretical research. After an introduction to the...
Philadelphia: Society for Industrial and Applied Mathematics, 1993
e20450626
eBooks Universitas Indonesia Library New York: Van Nostrand Reinhold, 1992
R 005.1 HAN
Buku Referensi Universitas Indonesia Library