Ditemukan 699 dokumen yang sesuai dengan query
Burgess, Ann Wolbert , author
Boston: Jones and Bartlett , 2011
362.88 BUR v
Buku Teks Universitas Indonesia Library
Oxford: Blackwell Scientific Publications, 1994
610.7301 MOD
Buku Teks Universitas Indonesia Library
Stanford: Stanford University Press, 2006
302.01 CON
Buku Teks Universitas Indonesia Library
Chichester: Wiley-Blackwell, 2011
302.01 THE
Buku Teks Universitas Indonesia Library
Reed, Stephen K., author
Synopsis Dr. Stephen Reed's COGNITION: THEORY AND APPLICATIONS, 9E, International Edition focuses on the theories that underlie cognitive phenomena as well as empirical data that establishes a traditional, information processing approach to cognitive psychology. This structure allows undergraduates to discover the direct relevance of cognitive psychology to many of their daily...
Unites States: Wadsworth and Cengage Learning, 2013
612 REE c
Buku Teks Universitas Indonesia Library
Strenski, Ivan, author
Chichester: Wiley Blackwell, 2015
200 STR u
Buku Teks Universitas Indonesia Library Mitchell, Rosamond, author
Second Language Learning Theories is an introduction to the field of second language learning for students without a substantial background in linguistics. Drawing on the expertise of both a specialist in the teaching of second languages and a linguist specialising in second language acquisition, this textbook provides an up-to-date introductory...
London : Routledge, 2004
401.93 MIT s (2)
Buku Teks Universitas Indonesia Library
Stevenson, Leslie Forster, author
New York: Oxford University Press, 2012
128 STE t
Buku Teks Universitas Indonesia Library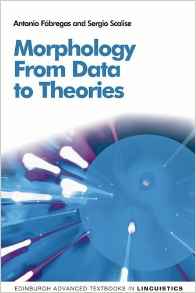 Fabregas, Antonio, author
This textbook discussing morphology and its processes within a general framework that will incorporate the most recent developments in the field, but also in their relation with syntax, lexical semantics and phonology. It pays particular attention to the debate between lexicalism and constructionism, and provides open activities designed to help...
Edinburgh: Edinburgh University Press, 2012
415.9 FAB m
Buku Teks Universitas Indonesia Library
Renfrew, Colin, author
New York, NY : Tames & Hudson, 2012
930.1 REN a
Buku Teks Universitas Indonesia Library