Ditemukan 6234 dokumen yang sesuai dengan query
Samovar, Larry A., author
Boston: Wadsworth and Cengage Learning, 2010
303.482 SAM c
Buku Teks Universitas Indonesia Library
London: Sage, 1982
001.433 COM
Buku Teks Universitas Indonesia Library
Wright, Charles Robert, author
New York: Random House, 1975
301.16 WRI m
Buku Teks Universitas Indonesia Library
Samovar, Larry A., author
Australia: Wadsworth, Thomson Learning, 2000
303.482 Sam c
Buku Teks Universitas Indonesia Library
Jackson, Peter C., author
London: Pitman, 1987
658.45 JAC c
Buku Teks Universitas Indonesia Library
Belmont, Calif. : Wadsworth and Cengage Learning, 2013
305.482 COM
Buku Teks Universitas Indonesia Library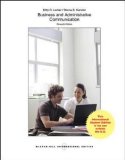 Locker, Kitty O., author
New York: McGraw-Hill, 2013
651.7 LOC b
Buku Teks Universitas Indonesia Library
Adler, Ronald B. (Ronald Brian), 1946-, author
This book is written with one goal in mind: to provide students with the insights and skills to succeed in our changing world. Fully updated and expanded to include more information on culture and communication, gender and communication, and the effects of technology and social media on communication, this twelfth...
New York: Oxford University Press, 2014
302.2 ADL u
Buku Teks Universitas Indonesia Library
We still see many communication graduates with little business knowledge and business graduates with little communication knowledge. This schism leads communication scholars to assume that better communication is an end in itself while management see it as a means to an end it must somehow contribute to the bottom line....
United Kingdom: Emerald, 2016
e20469304
eBooks Universitas Indonesia Library
Argenti, Paul A., author
Boston, MA: McGraw-Hill, 2003
658.45 ARG c
Buku Teks Universitas Indonesia Library