Ditemukan 25863 dokumen yang sesuai dengan query
Singapore: Institute of Southeast Asian Studies, 1980
337.159 ASE
Buku Teks Universitas Indonesia Library Jakarta: Pusat Penelitian Politik LIPI, 2005
959 STR
Buku Teks Universitas Indonesia Library
Singapore: Institute of World Economics and Politics : ASEAN Economic Research Unit, Institute of Southeast Asian Studies, , 1989
337.590 5 ASE
Buku Teks Universitas Indonesia Library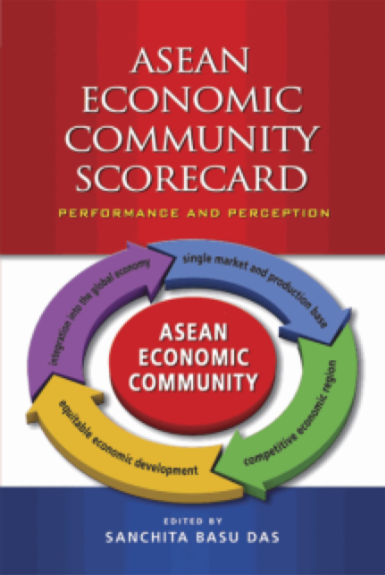 During the 13th ASEAN Summit in November 2007, ASEAN Leaders endorsed the ASEAN Economic Community (AEC) Blueprint, which laid the foundation of creating a "single market and production base" among the ten Southeast Asian economies. Soon after that, ASEAN faced great uncertainties in the light of the 2008 global financial...
Singapore: Institute of South East Asia Studies, 2013
e20442203
eBooks Universitas Indonesia Library
Canberra: Australian National University Press, 1980
337.59 ASE
Buku Teks Universitas Indonesia Library

Chia, Siow Yue, author
"ASEAN economic cooperation and integration have come a long way since the organisation's early days, when cooperation was more political and diplomatic than economic in nature. ASEAN now constitutes the most ambitious organization of regional cooperation in the developing world. This book investigates the economics of various ASEAN and ASEAN-centric...
Cambridge, UK: Cambridge University Press, 2015
337.15 SIO a
Buku Teks Universitas Indonesia Library
Jakarta : IMF-BI , 1996
339 CON
Buku Teks Universitas Indonesia Library
Canada : International Development Research Centre and Institute of Southeast Asian Studies, 1997
338.708 995 MUL
Buku Teks Universitas Indonesia Library
Jakarta: Centre for Strategic and International Studies, 1995
337.959 ASE
Buku Teks Universitas Indonesia Library
Rizky Budi Kristianto, author
Disamping memberikan hasil-hasil positif, kebijakan liberalisasi perbankannasional juga mengakibatkan akuisisi bank-bank lokal berskala nasional oleh parainvestor asing dengan kepemilikan saham sampai dengan 99 sembilan puluhsembilan persen. Ketidaksiapan bank-bank milik pemerintah dalam menghadapikompetisi regional berdasarkan kepemilikan aset, perbedaan kebijakan perbankandi negara-negara anggota ASEAN lainnya, harmonisasi dan kodifikasi peraturanperbankan nasional dan semakin...
Depok: Fakultas Ilmu Sosial dan Ilmu Politik Universitas Indonesia, 2017
T47937
UI - Tesis (Membership) Universitas Indonesia Library