Ditemukan 4087 dokumen yang sesuai dengan query
Arizona: The University of Arizona Press, 1972
915.403 SOU
Buku Teks Universitas Indonesia Library
Japan : Japan Foundation, 2008
080.59 JAP (1)
Buku Teks Universitas Indonesia Library
Leiden: Brill, 2000
732.4 NAR (1)
Buku Teks Universitas Indonesia Library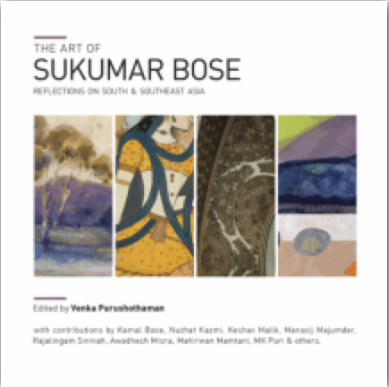 To commemorate the centenary of artist Sukumar Bose (1912–1986), this book attempts to take an incisive look at the artist, his works and the context of his art production in South and Southeast Asia. Bose's art varied from the traditional to the decorative and ornamental, with a hint of the...
Singapore: Institute of South East Asia Studies, 2013
e20442313
eBooks Universitas Indonesia Library
Over recent decades a number of states in South and Southeast Asia have been troubled by armed separatist movements that have sought to create their own independent polity via physical separation from the parent state. Various forms of autonomy have been promoted by policy-makers and donors as the most democratic...
Singapore: Institute of South East Asia Studies, 2012
e20442349
eBooks Universitas Indonesia Library
London: Sage, 2002
954.04 ETH
Buku Teks Universitas Indonesia Library
Yogyakarta: PCD Press, 2017
300 PCD
Majalah, Jurnal, Buletin Universitas Indonesia Library
Cambridge, UK: Cambridge university press, 2002
959.01 FOR
Buku Teks Universitas Indonesia Library
Dobby, E.H.G. (Ernest Henry George), 1906-1981, author
London: University of London Press, 1950
959 Dob s
Buku Teks Universitas Indonesia Library
Dobby, E.H.G. (Ernest Henry George), 1906-1981, author
London: University of London Press, 1953
915.59 DOB s
Buku Teks Universitas Indonesia Library