Ditemukan 3285 dokumen yang sesuai dengan query
Thailand: Southeast Asian Geotechnical Society, 1987
624.151 PRO p (1)
Buku Teks Universitas Indonesia Library
Hongkong: Southeast Asian Geotechnical Society, 1982
624.151 PRO
Buku Teks Universitas Indonesia Library
Thailand : Southeast Asian Geotechnological Society, 1991
624.151 3 ASI p II
Buku Teks Universitas Indonesia Library
ABSTRAK
For dynamic excitation, it is convenient to idealize homogeneous soil under a base mat by a semi-infinite truncated cone. It is easy to analyze the cone model for vertical and horizontal translation, as well as for rocking and torsional rotation. The accuracy by comparison to rigorous half-space solutions is quite...
New York : American Society of Civil Engineers, 2018
620 JGE
Majalah, Jurnal, Buletin Universitas Indonesia Library
London: Blackie Academic & Professional, 1995
624.151 GEO
Buku Teks Universitas Indonesia Library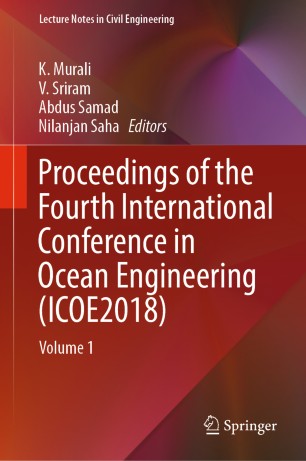 This book presents the proceedings of the 14th International Conference on Computer Aided Engineering, collecting the best papers from the event, which was held in Wrocław, Poland in June 2018. It includes contributions from researchers in computer engineering addressing the applied science and development of the industry and offering up-to-date...
Switzerland: Springer Nature, 2019
e20509927
eBooks Universitas Indonesia Library
London : Thomas Telford, 1997
624.15 INS g
Buku Teks Universitas Indonesia Library
Tommy Ilyas, author
Bandung: UI-Press, 2006
PGB 0422
UI - Pidato Universitas Indonesia Library
New York: Gordon and Research, Science, 1971
620.004 5 OPR
Buku Teks Universitas Indonesia Library
Day, Robert W., author
New York: McGraw-Hill, 2011
624.151 DAY f
Buku Teks Universitas Indonesia Library