Ditemukan 8821 dokumen yang sesuai dengan query
Dickens, C. (Charles), 1812-1870, author
London: Leopard Books , 1982
823.8 DIC c
Buku Teks Universitas Indonesia Library
Soule, George
Djakarta: Pustaka Rakjat, 1952
330.1 SOU it (2)
Buku Teks Universitas Indonesia Library
Jones, Leo
Cambridge, UK: Cambridge University Press, 1989
428.34 JON g
Buku Teks Universitas Indonesia Library

Burkus, David, 1983-, author
"How to get past the most common myths about creativity to design truly innovative strategies. We tend to think of creativity in terms reminiscent of the ancient muses: divinely-inspired, unpredictable, and bestowed upon a lucky few. But when our jobs challenge us to be creative on demand, we must develop...
San Francisco: Jossey-Bass, 2014
658.314 BUR m (1)
Buku Teks Universitas Indonesia Library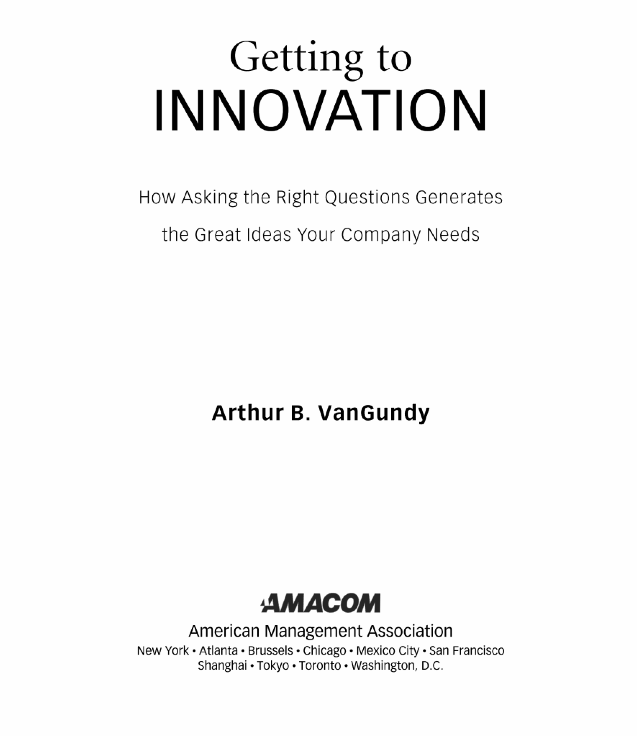 Vangundy, Arthur B., author
As an acknowledged guru in the field of creativity and innovation, Arthur VanGundy has inspired businesses in a variety of industries to generate more original, cutting-edge ideas. Getting to Innovation is a detailed guide to achieving the critical first step in formulating creative and useful ideas--i.e., asking the right questions...
New York: American Management Association, 2007
e20441353
eBooks Universitas Indonesia Library New York: Dell Publishing , 1955
821.08 SIX
Buku Teks Universitas Indonesia Library
Massie, Robert K
New York: Random House, 1991
940.311 MAS d
Buku Teks Universitas Indonesia Library
Breman, Jan, author
Leiden: KITLV Press , 2002
330.959 8 BRE g
Buku Teks Universitas Indonesia Library
Corley, Robert Neil, author
New York: McGraw-Hill, 1968
347.7 COR l
Buku Teks Universitas Indonesia Library Repetto, Robert
London: John Hopkins University Press , 1979
304.63 REP e
Buku Teks Universitas Indonesia Library