Ditemukan 23127 dokumen yang sesuai dengan query
Crisp, Richard J., author
London: Sage, 2014
302 CRI e
Koleksi Publik Universitas Indonesia Library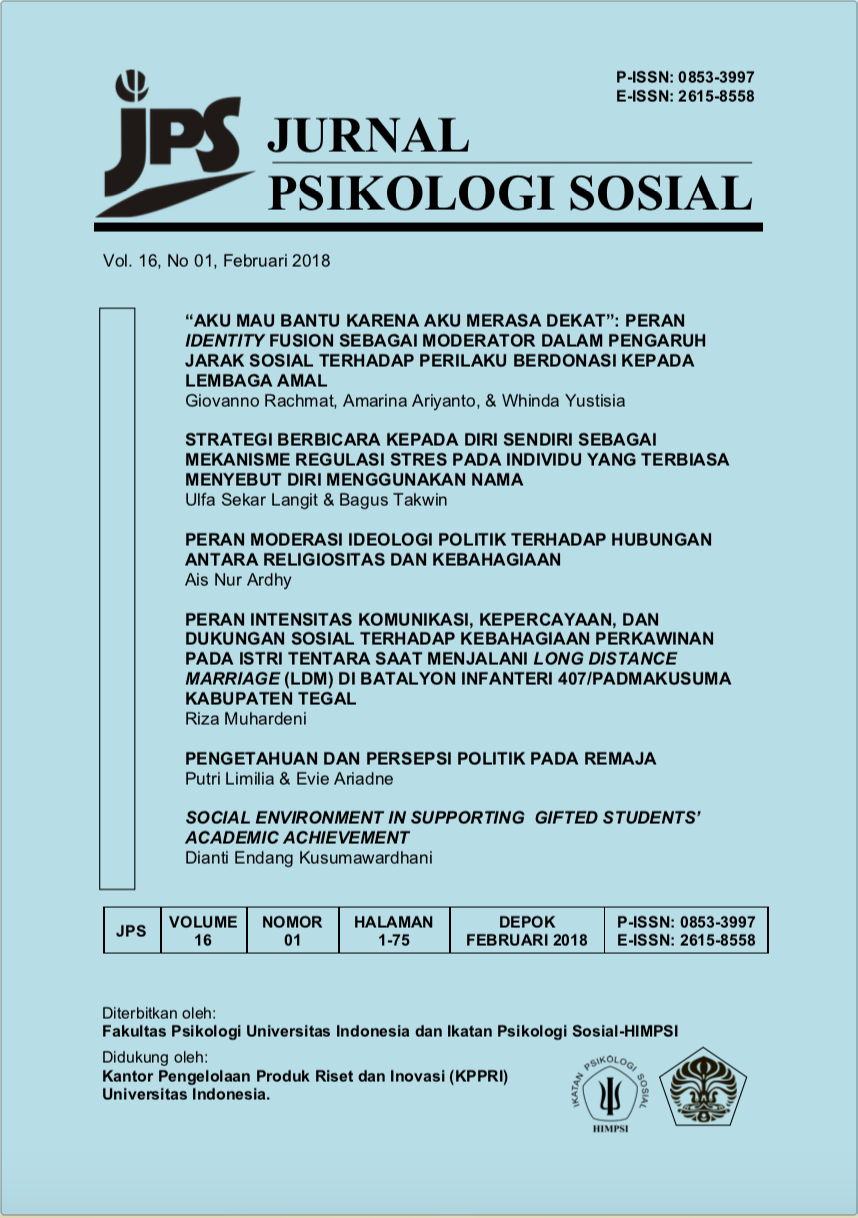 Dianti Endang Kusumawardhani, author
ABSTRACT
The implementation of acceleration program for the gifted students was problematic and has been dismissed by Indonesian Government in 2014. 240 first year students from three high schools in Jakarta participated in this study. The study focused on the social environment that is projected in accelerated and regular classrooms. Type...
Depok: Fakultas Psikologi Universitas Indonesia dan Ikatan Psikologi Sosial-HIMPSI, 2018
150 JPS 15:2 (2017)
Artikel Jurnal Universitas Indonesia Library
California: SAGE, 1982
302.05 APP
Buku Teks Universitas Indonesia Library
Lindesmith, Alfred R.
New York: Holt, Rinehart and Winston, 1956
301 LIN s (1);301 LIN s (2)
Buku Teks Universitas Indonesia Library
London: Sage Publications, 1983
302.05 APP
Buku Teks Universitas Indonesia Library
Shaw, Marvin E
Auckland: McGraw-Hill, 1982
302.01 SHA t
Buku Teks Universitas Indonesia Library Aronson, Elliot
New York: Prentice-Hall, 2007
302 ARO s
Buku Teks Universitas Indonesia Library
London: Thousand Oaks, Calif. : Sage, 2003
302 SAG
Buku Teks Universitas Indonesia Library
London: Sage Publications, 2003
302 SOC III
Buku Teks Universitas Indonesia Library
Gold, Martin
London: American Psychological Association, 1997
302 GOL n (1)
Buku Teks Universitas Indonesia Library