Ditemukan 7490 dokumen yang sesuai dengan query
Williams, J. G. P. (John Garrett Pascoe)
[Chicago] : Year Book Medical Publishers, 1988.
617.1027 WIL d
Buku Teks Universitas Indonesia Library
Peking: Foreign Language Press, 1973
796.095 SPO
Buku Teks Universitas Indonesia Library
Joo, Rachael Miyung, author
Durham: Duke University Press, 2012
306.483 JOO t
Buku Teks Universitas Indonesia Library
Lefever, Katrien
This book, illustrates that media law is still needed, even in an era of abundance, to guarantee public?s access to live and full sports coverage. The book contains an up-to-date analysis and overview of the different competition authorities? decisions and media provisions dealing with the sale, acquisition and exploitation of...
The Hague, Netherlands : T.M.C. Asser Press, 2012
e20400454
eBooks Universitas Indonesia Library
In this study the writer analyzed the use of figurative meaning in sport articles. The research used descriptive qualitative method. The data is taken from sport articles of Simile Synecdoch, Metonymy, Hyperbole, Personification, Irony. The sports news, specifically soccer, is reported the sports soccer emotionally to give impression of the...
EPISTEME 1:2 (2015)
Artikel Jurnal Universitas Indonesia Library
New York: McGraw-Hill, 2015
796.019 APP
Buku Teks Universitas Indonesia Library
Smith, Bob
Marlborough: Crowood Press , 1994
613.711 SMI f
Buku Teks Universitas Indonesia Library
Houlihan, Barrie
London : Routledge 1997, 1997
796.069 HOU s
Buku Teks Universitas Indonesia Library
Agus Wahyudin, author
Tujuan dari penulisan tesis ini adalah untuk menunjukkan dan memperlihatkan bahwa kegiatan remaja dalam summer sport camp di Amerika dapat dijadikan media pengembangan kemampuan keterampilan fisik dan pengembangan kemampuan moral etika yang dapat ditunjukkan melalui pengembangan kemampuan kognitif, psikomotor, dan afektif. Permasalahan dalam tesis ini adalah mengenai keikutsertaan remaja di Amerika...
Jakarta: Program Pascasarjana Universitas Indonesia, 2004
T12255
UI - Tesis (Membership) Universitas Indonesia Library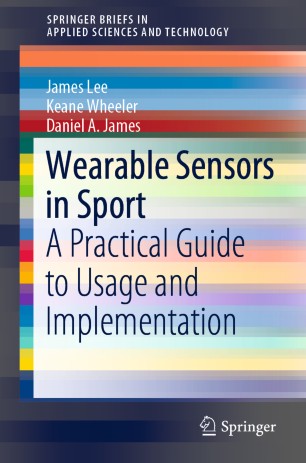 Lee, James, author
Drawing on 15 years of experience in the development and use of wearable sensors in sports science, this book bridges the gap between technical research and the widespread adoption of inertial sensors in biomechanical assessment and ambulatory studies of locomotion. It offers a no-nonsense guide to using inertial sensors for...
Singapore: Springer Nature, 2019
e20509480
eBooks Universitas Indonesia Library