Ditemukan 4577 dokumen yang sesuai dengan query
Singapore: Institute of Southeast Asian Studies, 2000
959 SOU (1)
Buku Teks Universitas Indonesia Library
Wolters, O. W. (Oliver William), author
Singapore : Institute of Southeast Asian Studies, 1982
959 WOL h
Buku Teks Universitas Indonesia Library
Wolters, O. W. (Oliver William), author
Ithaca (New York): South Western Cengage Learning, 1999
959 WOL h (2)
Buku Teks Universitas Indonesia Library
This book addresses the question of how to ground research practice in area-specific, yet globally entangled contexts such as 'Global Southeast Asia'. It offers a fruitful debate between various approaches to Southeast Asia Studies, while taking into consideration the area-specific contexts of research practice cross-cutting methodological issues...
Basingstoke ; New York: Palgrave Macmillan, 2014
001.42 MET
Buku Teks Universitas Indonesia Library
Busan, Korea: Busan University, 2020
300 SVB
Majalah, Jurnal, Buletin Universitas Indonesia Library
In this paper, I offer a reflection on two cases to assess in preliminary manner the viability of an indigenous methodology for Southeast Asian Studies. The first is Kaupapa Maori Research (hereafter KM) as spelt out in the much talked about book by Linda Tuhiwai Smith, Decolonizing Methodologies: Research and...
300 SVB 8 (1) 2016
Artikel Jurnal Universitas Indonesia Library
Over the last decade, the field of Southeast Asian Studies has been inundated with issues of its "territory" (or the definition of what comprises Southeast Asia), relevance and future. The methodology of approaching Southeast Asian Studies has also come under constant scrutiny providing much fodder for debate. One significant suggestion...
300 SVB 7 (1) 2015
Artikel Jurnal Universitas Indonesia Library
This study aimed to demonstrate class switch recombination (CSR) in heavy chain expressing immunoglobulin G (IgG) and IgE in human B cells (CD20+CD27-) were cultured with crude P. falciparum antigen (cPfAg) and anti-CD40. on day 4 post-exposure, total RNA from B cells was prepared and the occurance of CSR from...
Bangkok, Thailand: Official publicaation of the SEAMEO regional tropical medicine and public health network (TROPMED) ,
610 TSAJ
Majalah, Jurnal, Buletin Universitas Indonesia Library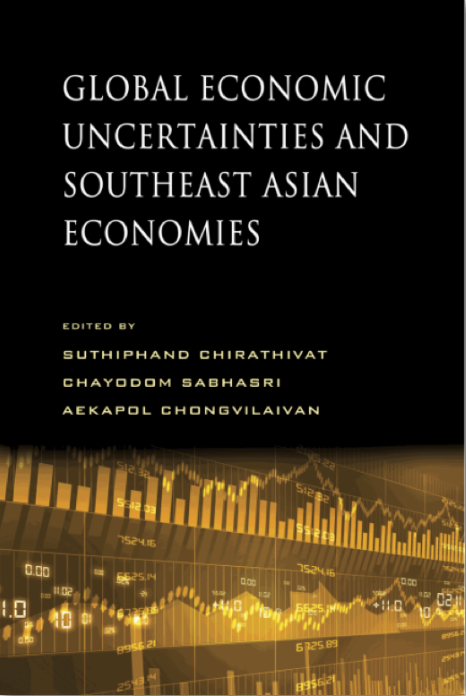 More specific objectives of this book are to: (1) discuss the developments of macroeconomic and trade policy mix against the backdrop of the eurozone sovereign debt crisis and economic prospects, (2) assess the effectiveness of policy responses to the global economic unrest, (3) identify opportunities and challenges facing Southeast Asia...
Singapore : Institute of Southeast Asian Studies , 2015
e20442137
eBooks Universitas Indonesia Library
At a time when Southeast Asian Studies is declining in North America and Europe, this book serves to remind us of the fresh, constructive and encouraging view of the field from Asia. On behalf of Taiwan's Southeast Asian research community, I sincerely congratulate Professors Park and King for making such...
Singapore: Institute of South East Asia Studies, 2013
e20442293
eBooks Universitas Indonesia Library