Ditemukan 6605 dokumen yang sesuai dengan query
Reid, Anthony, 1939-, author
Chichester, West Sussex: John Wiley and Sons, 2015
959 REI h
Buku Teks Universitas Indonesia Library
Jones, Lee, author
Drawing on the fields of political economy and historical sociology, Jones dispels the overwhelming consensus among scholars that members of the Association of Southeast Asian Nations (ASEAN) never interfere in the internal affairs of other states, and pioneers a new approach to the understanding of regional politics in Southeast Asia...
New York: Palgrave Macmillan, 2012
341.24 7 JON a
Buku Teks Universitas Indonesia Library
Twenty-one years ago ,the Institute of Southeast Asian Studies inaugrated a topical, forward-lookingannual publication intended to benefit businesspeople, diplomats, security specialists, professionals, journalists ,and others with a stake in understanding regional developments.That publication has long since earned the admiration and trust of readers both in the region and outside Southeast...
Singapore: Institute of South East Asia Studies, 2012
e20442460
eBooks Universitas Indonesia Library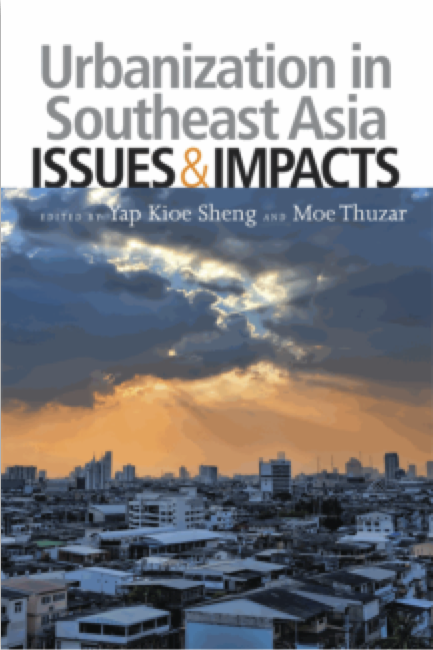 "Urbanization in Southeast Asia: Issues and Impacts is a landmark study on the increasingly urbanized condition of Southeast Asia. It is important because it presents a powerful argument for the role of regional action in developing policy and practical responses to the challenges of urbanization. Thus it offers important lessons...
Singapore: Institute of South East Asia Studies, 2012
e20442474
eBooks Universitas Indonesia Library
"Presents extensive new research findings on and new thinking about Southeast Asia in this interesting, richly diverse, but much understudied period. It examines the wide and well-developed trading networks, explores the different kinds of regimes and the nature of power and security, considers urban growth, international relations and the beginnings...
London : Routledge,Taylor & Francis Group, 2016
959.02 EAR
Buku Teks Universitas Indonesia Library
Han Phoumin, author
Jakarta: Economic Research Institute For ASEAN And East Asia (ERIA), 2018
330.959 DIS
Buku Teks Universitas Indonesia Library
Chihara, Daigoro, author
Leiden: E.J. Brill , 1996
R 726.143 CHI h
Buku Referensi Universitas Indonesia Library
Singapore: ISEAS Publishing, 2007
306.44 LAN (1)
Buku Teks Universitas Indonesia Library
Singapore: Institute of Southeast Asia Studies, 2001
297.1 ISL
Buku Teks Universitas Indonesia Library Singapore: Institute of Southeast Studies , 1995
343.074 6 REG r (2)
Buku Teks Universitas Indonesia Library