Ditemukan 3049 dokumen yang sesuai dengan query
Hanover Park, IL : Quintessence Pub, 2012
617.643 EVI
Buku Teks Universitas Indonesia Library
Harkati Dewanto, author
Bulaksumur, Yogyakarta : Gadjah Mada University Press, 1993
617.643 HAR a
Buku Teks Universitas Indonesia Library
Sivaraj, Aravind, author
Comprehensive guide to clinical and surgical orthodontics for dental students. In depth coverage of diagnosis, treatment planning, materials, appliances and mechanics...
New Delhi: Jaypee Brothers Medical, 2013
617.643 SIV e
Buku Teks Universitas Indonesia Library
Drisko, James W., author
This book introduces the key ideas of evidence-based clinical social work practice and their thoughtful application. This book lays out the many strengths of the EBP model, but also offers perspectives on its limitations and challenges. Practical issues (agency supports, access to research resources, help in appraising research) are addressed...
New York: Springer, 2012
e20400013
eBooks Universitas Indonesia Library
Millett, Declan, author
Edinburgh: Elsevier, 2017
617.64 MIL c
Buku Teks Universitas Indonesia Library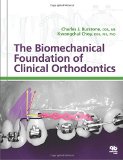 Burstone, Charles J., 1928-, author
Chicago: Quintessence Publishing Co, Inc, 2015
617.643 BUR b
Buku Teks Universitas Indonesia Library
Ricucci, Domenico, author
London: Quintessence, 2013
617.634 2 RIC e
Buku Teks Universitas Indonesia Library
Katz, David L., author
In nearly every level of treatment and counseling, care providers must take into account the effects of their patients' diets. Nutrition in Clinical Practice is written to guide health professionals in providing well-informed, compassionate, and effective dietary and weight-management counseling. This fully updated 3rd edition is edited by a leading...
Philadelphia: Wolters Kluwer, 2015
615.854 KAT n
Buku Teks Universitas Indonesia Library Elk Grove Village: American Academy of Pediatrics, 2002
618.92 AME p
Buku Teks Universitas Indonesia Library
Murad Alam, editor
This book investigates the ways in which the evidence base is influencing complementary and alternative medicine in general and Ayurveda and allied health practices in particular. The latter have traditionally been prevalent in Asia and are now increasingly attracting interest worldwide. The book is divided into four sections, the first...
New York: Spinger Science, 2012
e20425907
eBooks Universitas Indonesia Library