Ditemukan 12552 dokumen yang sesuai dengan query
Chasen,Everett, author
Managers have a lot to handle. Many responsibilities involve working with people and require excellent communication skills. Drawn from seasoned managers, these tools will improve any managerAEs day-to-day interactions. Learn to be proactive instead of reactive, and turn all managerial duties into experiences that work best for everyone involved....
Alexandria, Virginia: American Society for Training & Development, 2012
e20442095
eBooks Universitas Indonesia Library
Surti Utami Sunanto, author
Penelitian ini bertujuan untuk memahami proses evaluasi pelanggaran ekspektasi komunikasi dalam negosiasi bisnis internasional di Indonesia. Dengan menggunakan Expectancy Violation Theory EVT oleh Judee K. Burgoon 1976 sebagai rujukan teoritis utama akan dieksplorasi bagaimana proses pembentukan ekspektasi komunikasi negosiator serta proses evaluasi yang dilakukan pada saat ekspektasi komunikasi tersebut dilanggar...
Depok: Universitas Indonesia, 2017
D2285
UI - Disertasi (Membership) Universitas Indonesia Library
Chan, Janis Fisher, author
Communicating clearly is a critical skill for successful managers! The ability to communicate clearly is the critical core competency for successful managers at all levels and in all industries. This book is your guide to business communication that delivers the message?whether written, or spoken, in person or via e-mail?with respect...
New York: [American Management Association;, ], 2002
e20436758
eBooks Universitas Indonesia Library
Thill, John V., author
New York: McGraw-Hill, 1991
658.45 THI e
Buku Teks Universitas Indonesia Library
Woolcott, Lysbeth A., author
Jakarta: Erlangga, 1990
651.7 WOO ct (1)
Buku Teks Universitas Indonesia Library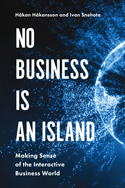 The base for this book is 40 years of research on business relationships between companies evidencing the interactive features of the contemporary business world that have important consequences for management, policy and research...
United Kingdom: Emerald, 2017
e20469541
eBooks Universitas Indonesia Library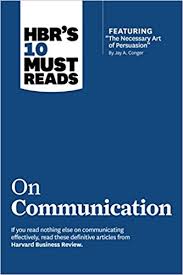 If you read nothing else on communicating effectively, read these 10 articles. The publisher combed through hundreds of articles in the Harvard Business Review archive and selected the most important ones to help you express your ideas with clarity and impact...
Harvard business review's 10 must reads on communication: Harvard Business Review Press, 2013
658.45 HBR
Buku Teks Universitas Indonesia Library
Ball, Donald A., author
Texas: Business Publications, 1985
658.049 BAL b
Buku Teks Universitas Indonesia Library
Ajami, riad A, author
London: Routledge, 2015
658.409 AJA i
Buku Teks Universitas Indonesia Library
Sant, Tom, author
Language is the medium of business. To be successful, we need to communicate effectively in writing. That's true whether we are providing instructions to our colleagues, communicating with our customers, or advising our direct reports. We must be able to deliver clear, accurate messages that inform, persuade and motivate. Unfortunately,...
New York: American Management Association, 2008
e20448552
eBooks Universitas Indonesia Library