Ditemukan 19690 dokumen yang sesuai dengan query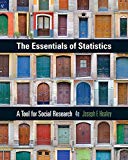 Healey, Joseph F., 1945-, author
Boston, Massachusetts: Cengage Learning, 2016
519.5 HEA e
Buku Teks Universitas Indonesia Library
Schratz, Michael, author
London and New York: Routledge, 1995
001.42 SCH r;001.42 SCH r (2);001.42 SCH r (2);001.42 SCH r (2)
Buku Teks Universitas Indonesia Library Fern, Edward F, author
London: Sage Publications , 2001
001.4 FER a
Buku Teks Universitas Indonesia Library
Neuman, Lawrence W., author
London : Pearson New International edition, 2014
301.072 NEU b
Buku Teks Universitas Indonesia Library
Rosnow, Ralph L., author
Upper Saddle Rever: Prentice-Hall, 1996
300.72 ROS b
Buku Teks Universitas Indonesia Library
Summary: In nine parts, Graham Walden explores what a focus group is, how they are best used, the strengths and weaknesses of focus groups as well the ethical issues surrounding focus groups and more...
Singapore: Sage , 2012
R 300.723 FOC
Buku Referensi Universitas Indonesia Library
Rossman, Gretchen B., author
London: Sage, 2003
300.72 ROS l
Buku Teks Universitas Indonesia Library
Woodside, Arch G., author
Case Study Research reviews and applies the best literature on case study methods from several disciplines providing strong rationales for adopting case study research methods alone or in mixed-methods. This second edition uses combination of a broad and deep coverage of multiple case study research genres to comprehensively explore the...
United Kingdom: Emerald, 2017
e20469494
eBooks Universitas Indonesia Library
Bell, Judith, author
ummary: Provides a practical, step-by-step guide to doing a research project from start to finish. This title includes: information on using online surveys; information on online interviewing and using online platforms for observation; new chapter on the use of social media in small scale research; and updated chapter on literature searchin...
England: McGraw-Hill Education, 2014
370.78 BEL d
Buku Teks Universitas Indonesia Library
Singapore : McGraw-Hill, 2012
301.072 DOI
Buku Teks Universitas Indonesia Library