Ditemukan 11 dokumen yang sesuai dengan query
El-Saadawi, Nawal, author
This powerful non-fiction account of the oppression of women in the Muslim world remains as shocking today as when it was first published, more than a quarter of a century ago. Nawal El Saadawi writes out of a powerful sense of the violence and injustice which permeated her society. Her...
London : Zed Books, 2015
305.4 SAA h
Buku Teks Universitas Indonesia Library
The Crisis of Citizenship in the Arab World argues that the present crisis of the Arab world has its origins in the historical, legal and political development of state-citizen relations since the beginning of modern history in the Middle East and North Africa. The anthology covers three main topics. Part...
Leiden: Brill, 2017
e20497973
eBooks Universitas Indonesia Library Rogan, Eugene L., author
Jakarta: Serambi Ilmu Semesta, 2017
909.049 27 ROG d
Buku Teks Universitas Indonesia Library Ronart, Stephan, author
Amsterdam: Djembatan, 1964
R 915.3 RON c (1)
Buku Referensi Universitas Indonesia Library
Al-Rimawi, Lu`ayy Minwer, author
New Netherlands: Wolters Kluwer Law & Business, 2012
348.025 953 RIM r
Buku Teks Universitas Indonesia Library
Alimi, Eitan Y., author
This book puts the recent Arab revolts in comparative global perspective, as a means to a larger end: to flesh out similarities and to draw parallels between democratic and authoritarian-like regimes. It is based on the notion that while contention in authoritarian settings is different from that in liberal democratic...
Oxford: Oxford University Press, 2016
e20470457
eBooks Universitas Indonesia Library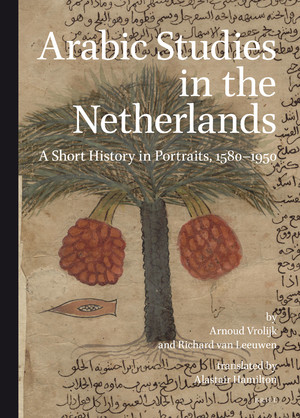 Vrolijk, Arnoud, author
Arabic is the only living language to have been taught in Dutch higher education for more than four centuries. Practical usefulness, however, has been a prerequisite from the start. Knowledge of Arabic was to promote Dutch interests in the Muslim world, or to help refute Islam. As a cognate of...
Leiden: Brill, 2014
e20497900
eBooks Universitas Indonesia Library Suranta Abd. Rahman, author
In 1947, the Republic of Indonesia (RI) sent a diplomatic mission to seek the international community?s acknowledgement for the nation?s independence. The mission in the Arab nations, particularly in Egypt, was severely challenged by the Netherlands. However, with a spirit of solidarity, the people and government of Egypt supported the...
Faculty of Humanities University of Indonesia, 2007
pdf
Artikel Jurnal Universitas Indonesia Library
Moaddel, Mansoor, author
The central theme of this volume is change; its causes, consequences, and processes. The authors use diverse frameworks to analyze nationally representative sample data from Middle Eastern and North African countries. Their objectives are (a) to understand cross-national variation and trends in values and perceptions, and the extent to which...
Oxford: Oxford University Press, 2017
e20470512
eBooks Universitas Indonesia Library
Cherribi, Sam, author
Fridays of Rage reveals for the first time Al Jazeeras surprising rise to that most respected of all Western media positions: the watchdog of democracy. Al Jazeera served as the nursery for the Arab worlds democratic revolutions, promoting Friday as a day of rage and popular protest. This book gives...
Oxford: Oxford University Press, 2017
e20470435
eBooks Universitas Indonesia Library