Ditemukan 13 dokumen yang sesuai dengan query
The Hague: W. van Hoeve, 1958
307.76 IND
Buku Teks Universitas Indonesia Library
London: Endeavour, 2011
R 912.4 MAP
Buku Referensi Universitas Indonesia Library
[Focusing on Latin America where urbanization is most advanced, this book studies the complexity of a 'mega-urban system' and explores interrelations between sectors and issues by providing an in-depths study of one particular city, Santiago de Chile. The book attempts to (i) focus on the emergence of risk in megacities...
Berlin: [Springer, ], 2012
e20397275
eBooks Universitas Indonesia Library
Positive and enduring place-making is important to all of us. If, as Sir Patrick Geddes asserted, 'a city is more than a place in space...it is a drama in time', then we need to appreciate that urbanism is more than design and buildings, and create a long-term template to nurture...
London : [RIBA , ], 2007
e20439911
eBooks Universitas Indonesia Library
This important Handbook reveals that most urban growth takes place in the less developed world and much of it represents over-urbanization...
Northampton: Edward Elgar, 2011
307.76 INT
Buku Teks Universitas Indonesia Library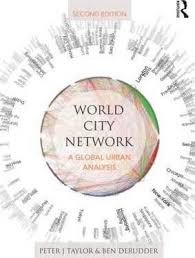 Taylor, Peter J., author
"With the advent of multinational corporations, the traditional urban service function has 'gone global.' In order to provide services to globalizing corporate clients, the offices of major financial and business service firms across the world have generated networks of work. It is the myriad of flows between office towers in...
London and New York: Routledge, Taylor & Francis Group, 2016
307.76 TAY w
Buku Teks Universitas Indonesia Library
Miyao, Takahiro, author
New York : Academic Press, 1981
330.917 32 MIY d
Buku Teks Universitas Indonesia Library
Tanghe, Jan, author
Buku yang berjudul "Living cities: a case for urbanism and guidelines for re-urbanization" ini ditulis oleh Jan Tanghe, Sieg Vlaeminck, dan Jo Berghoef. Buku ini merupakan sebuah buku panduan mengenai urbanisasi, dan kota-kota yang dapat ditempati...
Oxford: Pegamon Press, 1984
R 711.55 TAN l
Buku Referensi Universitas Indonesia Library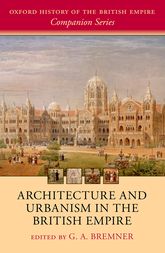 Bremner, G. A., author
The built environment is important to how we experience and negotiate our daily lives, both past and present. In the post-colonial world today, buildings, monuments, parks, streets, avenues, entire cities even, remain as witness to Britains once impressive if troubled imperial past. This volume provides the first comprehensive overview of...
Oxford: Oxford University Press, 2016
e20469992
eBooks Universitas Indonesia Library
Parfect, Michael, author
London : Routledge, 1997
711.4 PAR p
Buku Teks Universitas Indonesia Library