Ditemukan 4 dokumen yang sesuai dengan query
Gifford, E. W.
California: University of California Press, 1956
995.9 GIF a
Buku Teks Universitas Indonesia Library
Catling, Christopher, author
An illustrated practical guide to archaeology that is suitable for anyone with a passion for the past. It discusses the varied techniques involved in planning and conducting an excavation in detail, from the initial non-invasive survey and site-walking through to processing and recording finds on site....
London: Hermes House, 2014
930.102 8 CAT p
Buku Teks Universitas Indonesia Library
Roura, Eudald Carbonelli, editor
The aim of this book is to provide a new insight on Neanderthal behaviour using the data recovered in level J of Romaní rockshelter (north-eastern Spain). Due to the sedimentary dynamics that formed the Romaní deposit, the occupation layers are characterized by a high temporal resolution, which makes it easier...
Dordrecht: [, Springer], 2012
e20410690
eBooks Universitas Indonesia Library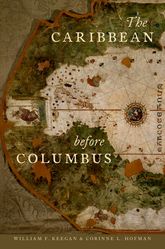 Keegan, William F., author
The Caribbean before Columbus is a new synthesis of the regions insular history on multiple scales: temporal, spatial, local, regional, environmental, social, and political. It combines the results of the authors 55 years of archaeological research with that of their colleagues. For the first time the complete histories of the...
Oxford: Oxford University Press, 2017
e20469701
eBooks Universitas Indonesia Library