Ditemukan 8 dokumen yang sesuai dengan query
Manocchia, Pat, author
Dingley: Hinkler Books, 2011
R 613.71 MAN a
Buku Referensi Universitas Indonesia Library
Summary: In this new edition, the authors place a focus on presenting clinical features and outlining treatment strategies, and the clinical case reports offer insight into the complexity of orofacial pain diagnosis and management...
Facial pain : Quintessence Publishing Co, Inc,, 2015
616.047 2 ORO
Buku Teks Universitas Indonesia Library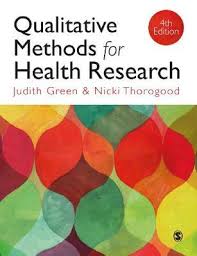 Green, Judith, 1961-, author
This is a practical introduction to designing, conducting and appraising qualitative research in areas such as public health, health services research, nursing and health promotion.-...
Los Angeles; London: Sage, 2018
610.72 GRE q
Buku Teks Universitas Indonesia Library
From the difficult to diagnose to the difficult to treat, this book prepares you to handle whatever your patients may have contracted. Featuring an internationally recognized editorial team, global contributors, and expert authors, it provides you with the advanced coverage on parasitic and infectious diseases from around the world...
Philadelphia: Elsevier, 2014
616.988 3 MAN
Buku Teks Universitas Indonesia Library
Bickley, Lynn S., author
Bates' Guide to Physical Examination and History Taking is designed for medical, physician assistant, nurse practitioner, and other students who are learning to interview patients, perform their physical examination, and apply clinical reasoning and shared decision making to their assessment and plan, based on a sound understanding of clinical evidence....
Philadelphia: Wolters Kluwer, 2017
616.075 4 BIC b
Buku Teks Universitas Indonesia Library

Chronic diseases--cardiovascular disease, cancer, chronic respiratory disease and diabetes--are not only the principal cause of world-wide mortality but also are now responsible for a striking increase in the percentage of sickness in developing countries still grappling with the acute problems of infectious diseases. This "double disease burden" poses demanding questions...
New Jersey : Routledge, 2015
614.25 HEA
Buku Teks Universitas Indonesia Library
Each chapter is specifically formatted to combine the viewpoints of two sports nutrition experts: the scientific principles underpinning each issue are reviewed by an internationally recognized nutritionist with extensive research experience, while a sports dietitian summarizes the practice tips that can be drawn from these principles...
North Ryde NSW : McGraw-Hill Education , 2018
613.2 CLI
Buku Teks Universitas Indonesia Library
[Stress proof the heart presents a general picture of behavioral cardiology while focusing in depth on critical specifics. Leading experts in the field explore the psychological aspects of living with arrhythmia, intracardiac device, heart failure, and heart transplant, relating them to psychological characteristics such as pessimism and the feeling of...
New York: [Springer, Springer], 2012
e20396349
eBooks Universitas Indonesia Library