Ditemukan 15 dokumen yang sesuai dengan query
Rae, Douglas W., author
New Haven: Yale University Press, 2003
974.680 4 RAE c (1)
Buku Teks Universitas Indonesia Library
Ellin, Nan, author
Integral Urbanism is an ambitious and forward-looking theory of urbanism that offers a new model of urban life. Nan Ellin's model stands as an antidote to the pervasive problems engendered by modern and postmodern urban planning and architecture: sprawl, anomie, a pervasive culture - and architecture - of fear in...
New York: Routledge, 2006
711 ELL i
Buku Teks Universitas Indonesia Library
Mostafavi, Mohsen, author
Switzerland: Lars Muller Publishers, 2010/2011
307.76 ECO
Buku Teks Universitas Indonesia Library
London: Artifice books on Architecture, 2012
R 724.6 FEI
Buku Referensi Universitas Indonesia Library
Marot, Bastien, author
London: AA Publications, 2003
712.01 MAR s (1)
Buku Teks Universitas Indonesia Library
Singleton, Alex D., author
Thousand Oaks: Sage, 2018
307.76 SIN u
Buku Teks Universitas Indonesia Library
Kemas Ridwan Kurniawan, author
Makalah ini menelaah pentingnya hibriditas sosial-budaya dalam proses perkembangan arsitektur dan kota melalui perspektif kolonialisme dan multikulturalisme. Sebagai hasil interaksi dinamis selama berabad-abad antara beberapa kelompok etnis termasuk Melayu, Cina, dan Eropa, Muntok yang menjadi ibukota pulau Bangka sebelum abad ke-20 menawarkan ragam bentuk bangunan dan pola kota yang unik....
Depok: Fakultas Teknik Universitas Indonesia, 2013
AJ-Pdf
Artikel Jurnal Universitas Indonesia Library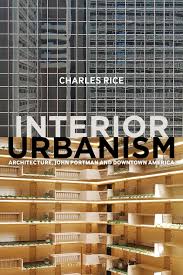 Rice, Charles, author
London, UK New York: Bloomsbury Academic, 2016
720.1 RIC i
Buku Teks Universitas Indonesia Library
Positive and enduring place-making is important to all of us. If, as Sir Patrick Geddes asserted, 'a city is more than a place in space...it is a drama in time', then we need to appreciate that urbanism is more than design and buildings, and create a long-term template to nurture...
London : [RIBA , ], 2007
e20439911
eBooks Universitas Indonesia Library
Jew Jersey: Rutgers University Press, 2003
307.764 Glo
Buku Teks Universitas Indonesia Library